Visual Tours:
Holy Land Experience
---
The Holy Land Experience takes you back in time to first century Jerusalem. It is located in Orlando, Florida. Take Exit 31A off of I-4.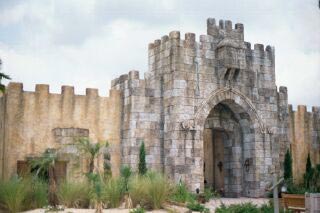 Replica of the outside wall of Jerusalem.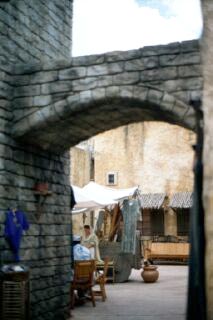 Inside the streets of Jerusalem.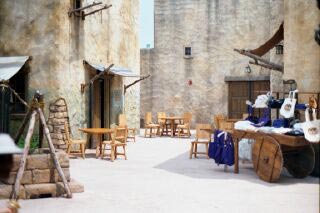 The main attraction of Jerusalem is the Temple.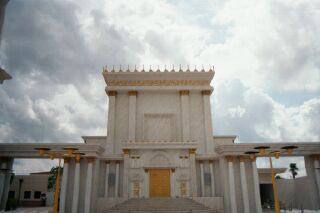 It is patterned after Herod's Temple at the Time of Christ.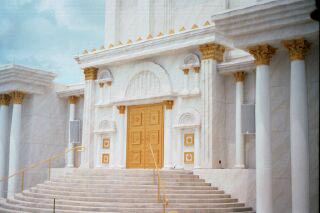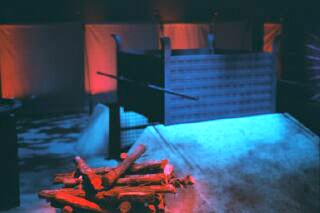 There is a replica of the Tabernacle with a spectacular show.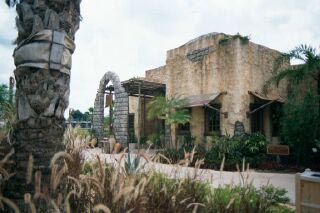 If you get hungry, you can eat a Goliath burger at the Oasis Palms Cafe.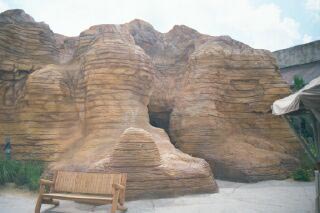 Replica of the Dead Sea Caves. Exhibit about the Dead Sea Scrolls will be ready in 2002.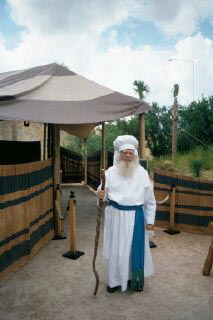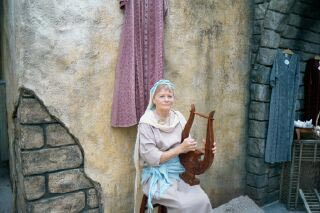 Meet some people; a priest and a women playing a lyre.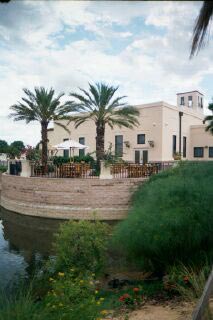 Building housing a model of the city of Jerusalem how it looked in the year 66 AD.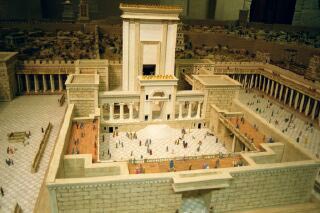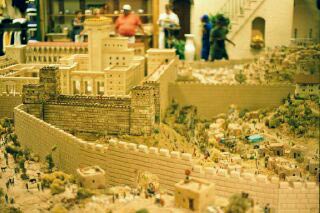 Just to the left center is known today as the Wailing Wall. It is the only wall still remaining today where the Jews come to pray.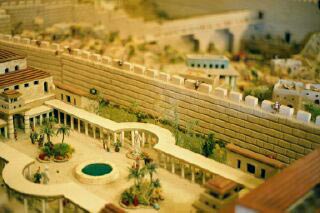 Courtyard of Herod's Palace.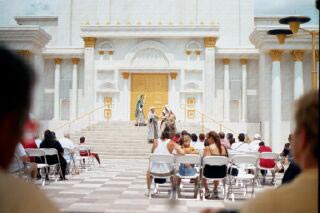 A play is performed on the steps of the Temple.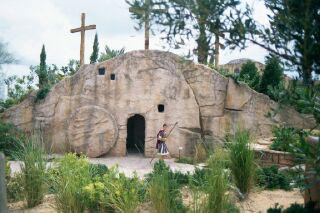 A musical is staged by a replica of the garden tomb.
Plants from Palestine
All around are plants and trees that grow in the Holy Land.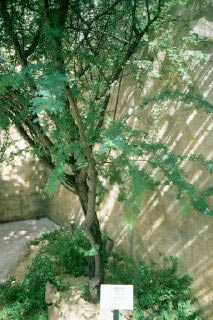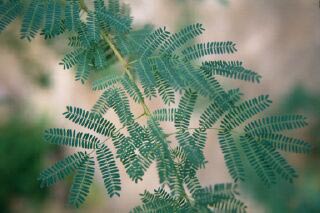 This is the Acacia tree from which the Ark of the Covenant was made.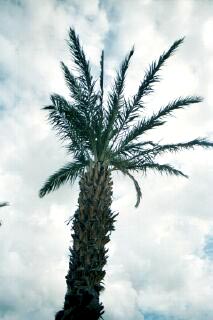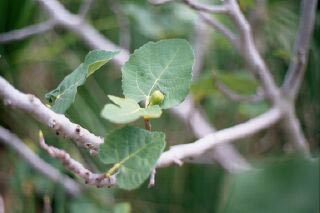 The Date Palm tree and the fig tree with a fig forming.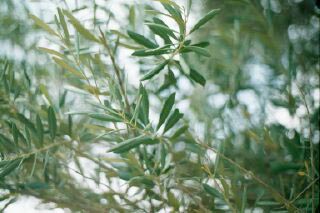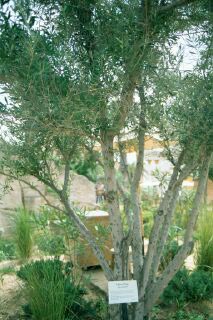 The olive tree. Olives were a big part of the ancient economy in Israel. Olive oil was used in lighting oil lamps.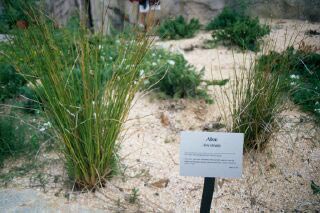 Aloe plant.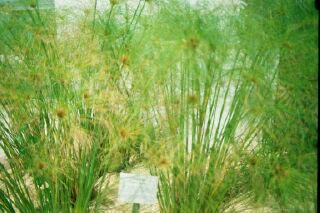 Papyrus plant from which papyrus paper was made.
---